Case Study – 6.3 metre 'mirage' balcony
This is the story of a whopping 6.3 metre wide 'Mirage' glass balcony which we built and installed in July 2012 for a customer in Harrow, London.
We don't know of any other suppliers who make glass juliet balconies in this size.
Follow the balcony from fabrication to completed installation…
Pictured below is Dave, our most talented fabricator, seen here welding the big balcony:
The balcony (and it's smaller brother) in our workshop after fabrication, galvanising and painting. It is finished in graphite silver: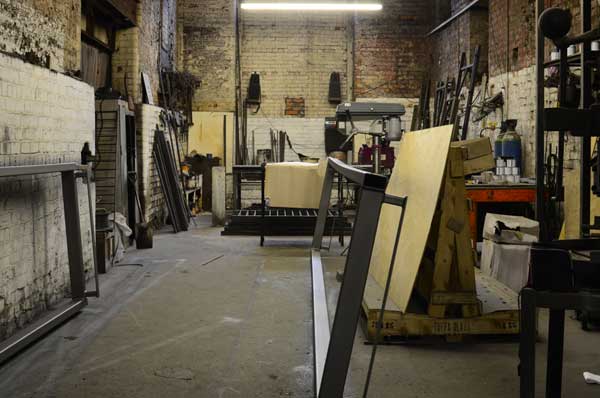 At 5am the journey to London begins, rounding up the team and setting off from our works at Newhey, Manchester. The balcony gets its own licence plate!
Arriving on site, Steve and Adam set up the hoist..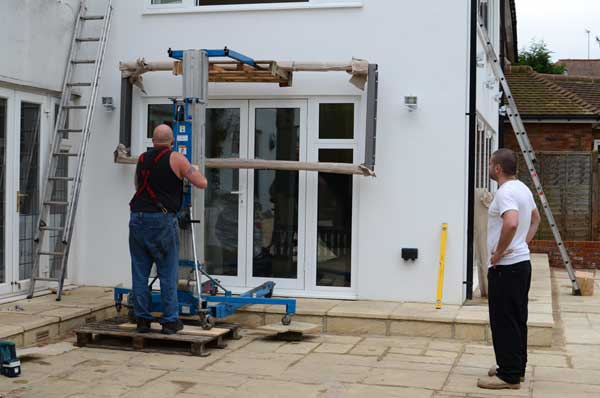 ..used here to lift the glass for both balconies up to the 1st floor: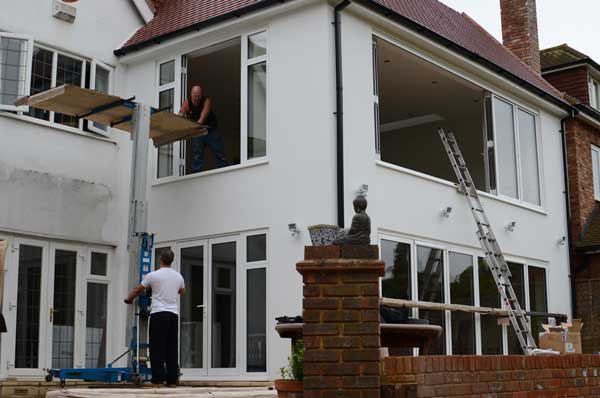 Warming up fitting the small balcony:
With the glass in place:
and the view from indoors:
Now hoisting the big balcony frame in to position  – it weighs in at a cool 130kg: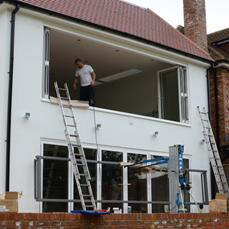 Left – with the balcony frame now in position,
fitting the central support ( as you can see from this image 

Steve is still carrying a few holiday pounds)

The glass goes in!
Adam admiring the end result.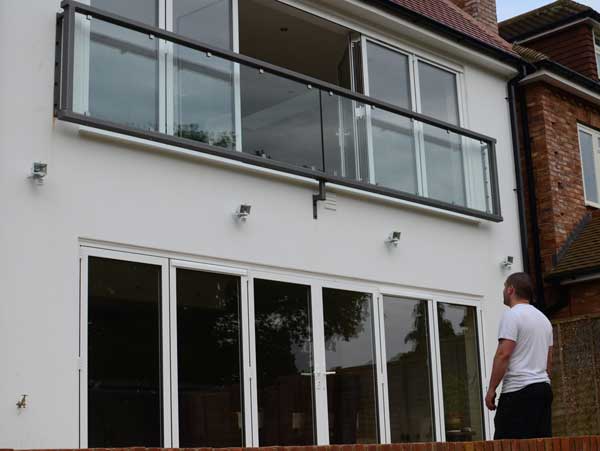 And the front-on view.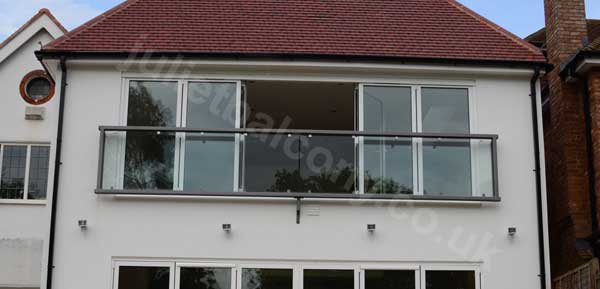 And we must give a mention to Matt for taking the photos!
We hope you found that interesting.
If you are looking for a glass balcony like the one featured above, steel juliet balcony, small platform balcony or glass balustrade, we can build any feasible design in steel, or steel & glass, and have done so for many happy clients.
We are craftsmen  and our work is to the very highest standard, guaranteed.
Just give Steve Clough a call on 0161 241 9872 / 0792 935 8157 to discuss your project or get a quote – we are open until 7pm. Or email sales@crdirect.co.uk.

Your quality guarantee
If for any reason you are not completely satisfied with the service we provide, simply return the unused goods to us within 2 weeks for an immediate replacement or refund. All balconies are hot-dip galvanised (to BS729) to prevent corrosion. Included are stainless steel fixings, vinyl touch-up paint and plastic bolt covers to achieve a professional finish.