Juliet Balcony Centre
Find your perfect balcony or balustrade from our range of steel and glass designs.
All direct from our workshop for a price you won't beat anywhere! No hidden costs: prices include all parts, paint, fittings and VAT.
Spring Sale now on! Get 26% off our biggest selling Bently balcony, in black from just £150 and with next day delivery.
Open monday to saturday until 7pm, with many designs in stock for immediate UK delivery.
Glass Balustrading
Rounded posts of marine grade tubular steel, with steel or oak handrails. £280 per metre.
Details and pricing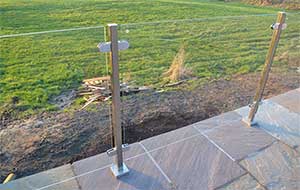 Clean and modern design from just £220 per metre. Allow 2 weeks for build and delivery.
Details and pricing
Glass Juliet Balconies
Stylish glass balcony without side braces. Up to 3.5 metres wide with a single pane of glass. Build & delivery in as little as 2 days.
Details and pricing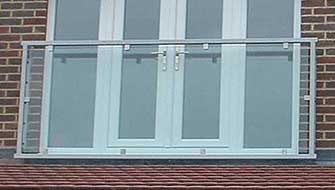 Steel and glass balcony from £396. Any size up to 7 metres wide. 10mm toughened glass.
Details and pricing
Platform Balconies
Available in any design. Provides space for plants or to stand outside.
Details and pricing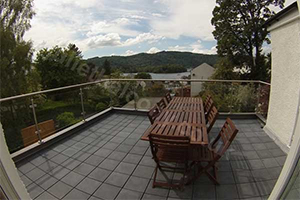 A flat roof balcony provides safety, adds a touch of class and can provide some protection from the elements.
Details and pricing