Swing-open balconies
Swing-Open Juliet Balconies
from £196 including all fixings and VAT.
If you have French windows, or want to be able to open your balcony to bring in furniture, we can provide an opening version of any of our Juliet balcony designs (or your own bespoke design) for an extra £100 per balcony.
A 'Bently' design swing-open metal balcony in blue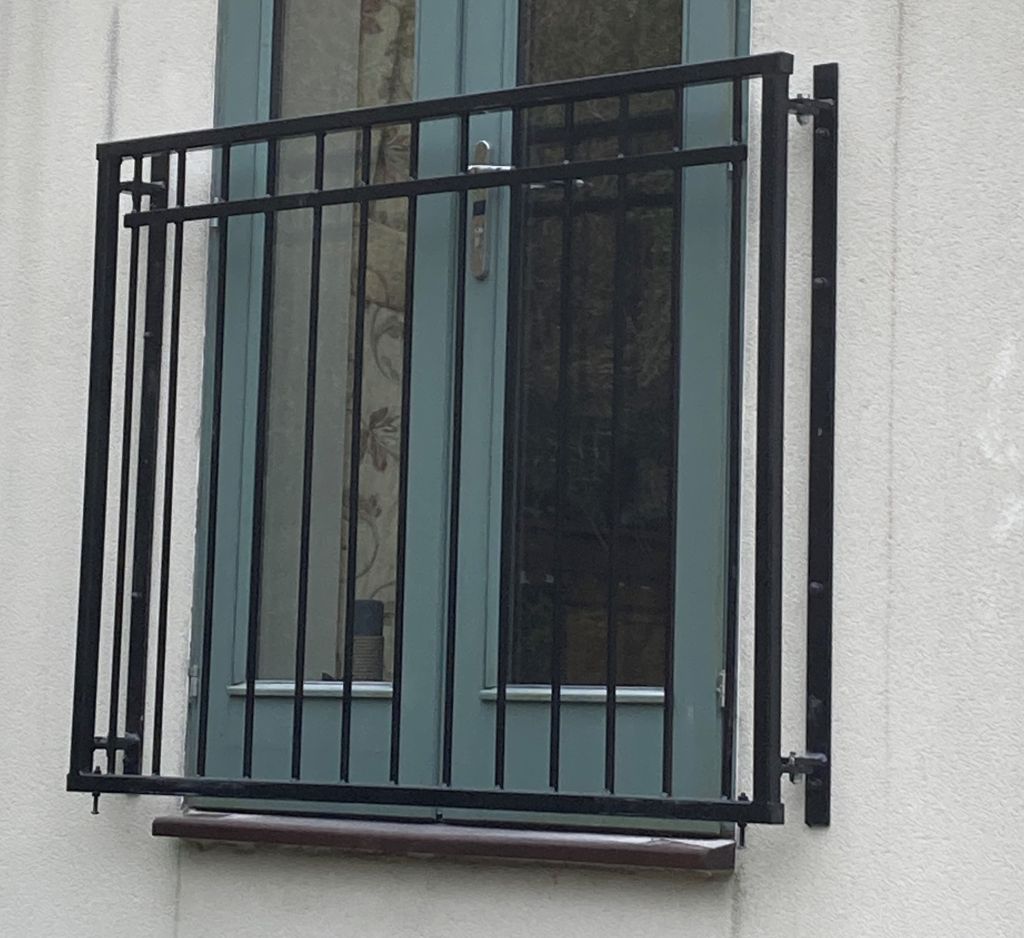 A 'Bently' design opeining steel balcony in black
Juliet balcony designs
Call 0161 241 9872 / 0792 935 8157 to order or get a quote – open 9am to 7pm, monday to saturday.

Your quality guarantee
If for any reason you are not completely satisfied with the service we provide, simply return the unused goods to us within 2 weeks for an immediate replacement or refund. All balconies are hot-dip galvanised (to BS729) to prevent corrosion. Included are stainless steel fixings, touch-up paint and plastic bolt covers to achieve a professional finish.